Image source – https://basingstoke-canal.org.uk/jp/
Known for their colourful boats, historical architecture and picturesque passageways that connect the entire country, the UK's canals are some of the most renowned in the world. However, did you know these routes could actually be beneficial to your mental wellbeing?
Research by the Canal and River Trust, who protect the majority of the UK's canals, has discovered spending time on our inland waterways is being recommended by GPs as a way to help combat mental health conditions, including anxiety, depression and severe stress.
With Mental Health Awareness Week taking place in May, let's look into how exploring the UK's extensive canal routes could be a key remedy for better mental wellbeing.
Canal Holidays on Prescription
The UK's waterways are more popular than ever for a holiday destination, with an estimated 352,000 Brits going canal boating each year – a figure that could very well increase with this new mental health initiative.
Allan Leighton, chairman of the Canal and River Trust, explained how the charity is keen to promote the canals as a 'natural health service': "It is a health issue, there is no doubt. If people go by the water they are less stressed, they're healthier, they have more fun and they're more relaxed. We are saying 'come and enjoy this, it's good for you'."
And the initiative has already had seen success, as a GP service in Buckinghamshire has started prescribing canal-side walking routes for patients with mental health issues.
Dr Philippa Moreton a GP at Wendover Health Centre in Buckinghamshire, is thoroughly behind the concept, so much that she has donated funding to improve her local canal, she says: "Everyone knows that regular exercise is key to living a happy and healthy life but there is also evidence that shows that being by a 'blue space' can improve our general sense of wellbeing and reduce stress".
She continued: "I have made this donation to the waterways, as a way to encourage the nearby community to walk more in order to benefit their health. The new walk is now accessible to more people, with the beauty and proximity to water and nature a natural remedy to help everyone's sense of wellbeing, particularly those with mental health problems".
These recommendations also follow the rise in "social prescribing", a movement which allows GPs, nurses and other primary healthcare professionals to refer patients to non-clinical services or activities that address their mental health needs.
Relaxing Canal Routes to Try
Whether it's the sound of gently running water or the lush greenery that usually goes with it, canals seem to have a calming influence, ideal for those suffering from mental health conditions.
Julie Cox, who has lived aboard a boat for over five years after deciding to leave her house in Wellingborough, believes narrow boating is a brilliant relaxation remedy: "I have met many people on the canal with all sorts of issues, depression being the main one and everyone seems to be accepted for the way they are in the boating community".
If you are looking to try a canal holiday for the first time as a relaxation technique or to improve your mental wellbeing, here are a few of the UK's most picturesque routes you should try. You could eventually look into purchasing your own canal boat and hire a leisure mooring to make your holidays a regular activity.
Below are a few popular canals that even a true narrowboat novice are guaranteed to love.
Lancaster Canal, Lancashire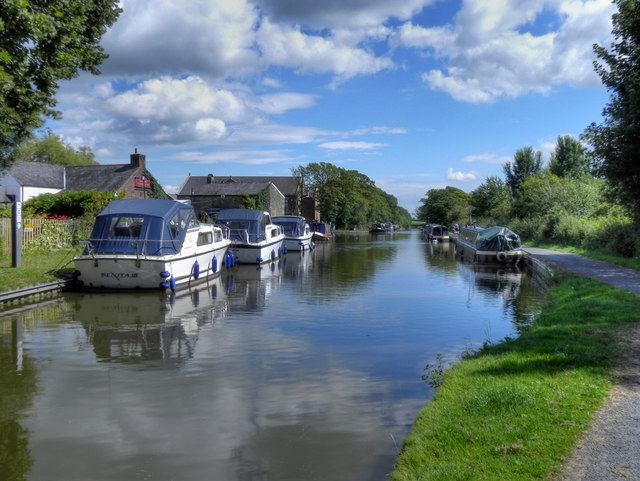 Lancaster Canal, image source – https://www.geograph.org.uk/photo/2527441
Lancaster Canal, which connects Preston with the villages of southern Cumbria, is considered to be one of the UK's most scenic routes. With 42 miles of even, lock-free cruising, the northern waterway is perfect for a calm and pure canal experience that's enjoyable by boat, bike or on foot. Combine this with the surrounding wildlife and acres of green pastureland, you're left with a scene of Eden-like tranquillity.
Oxford Canal, Oxfordshire
Oxford Canal, image source – https://rose-narrowboats.co.uk/oxford-canal-to-banbury.htm
Winding through some of England's most photogenic villages, Oxford canal is lined with cosy countryside pubs and quaint cottages. It's the perfect route for experiencing Britain's traditional countryside on water.
This charming canal is approximately 77 miles in length. There are 46 locks on-route and, while cruising, the journey can be covered in about a week.
The route begins by the River Thames in the university city of Oxford and goes right through to the three spires of Coventry. On route you will pass through pretty stone villages including the old canal hamlet of Thrupp, Cropredy with its Anglo-Saxon heritage and Cotswolds town Aynho – all very popular spots for narrowboaters.
The Forth & Clyde Canal, Central Scotland
The Forth & Clyde Canal, image source – https://commons.wikimedia.org/wiki/File:Forth_%26_Clyde_Canal,_Bonnybridge_-_Larbert.jpg
Previously used as a route for industrial vessels to cross Scotland coast to coast, The Forth & Clyde Canal showcases the beautiful countryside between Glasgow and Edinburgh. It's a perfect spot for wildlife spotting, with eagle-eyed visitors having a chance of seeing kingfishers, herons, dragonflies and much more.
Regent's Canal, London
Regent's Canal, located in London, offers an escape route from hustle and bustle of the capital's busy streets whilst keeping you close to plenty of attractions. It's a leisurely way to explore London and get your nature fix.
Measuring at 8.6 miles in length, Regent's Canal is home to 13 locks and acts as a great link from the Paddington Arm, the Limehouse Basin and the River Thames in east London.
Considered one of London's best-kept secrets, the waterway runs from Little Venice through Primrose Hill and Victoria Park, eventually finishing at Camden Lock Market, one of London's most famous and unique shopping locations.
If the hustle and bustle of everyday life is starting to take a toll on your mental health, it may be time to step away from it all and step onto a narrowboat. You may find the canals were just the medicine you needed for a healthier mind.
Article provided by BWML https://bwml.co.uk/